"Never doubt that a small group of thoughtful, committed citizens can change the world; indeed, it's the only thing that ever has" – Margaret Mead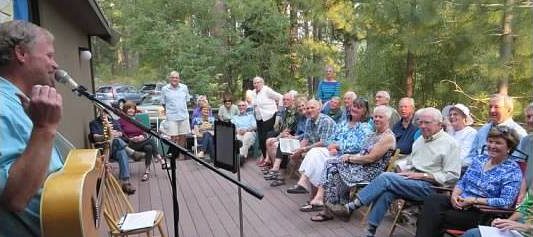 These workshops are more than entertaining; they're enlightening.  Folksongs are an excellent chronicle of history, and songwriting is an easy and fun way to teach writing skills and develop an appreciation for poetry. Available for all ages.
The Emigrants and Wagon Trains
The California Gold Rush
Cowboys and the Old West
The Railroad Era
The Rise of Unions
Protest Songs.
The Vietnam Anti-War Movement
A portrait of the 60's through the songs of Bob Dylan
I'm open to ideas for additional workshops, so please let me know what interests you.
Any of these workshops will integrate well into a class studying American history. The songwriting workshop is excellent for developing writing skills. Students frequently find song lyrics less intimidating than other forms of poetry, and melody improves their ability to hear the meter and enhances their rhyming creativity.
I grew up in Wilmington, DE, and Geneva, Switzerland and was home-schooled through the 8th grade. I graduated from Tower Hill School, a small co-ed prep school in Wilmington and received degrees Magna Cum Laude from the University of Delaware in both economics and art. I fell in love with folk music at age 10, when my older brother brought home albums by Pete Seeger and Joan Baez, followed by Peter, Paul & Mary, Tom Paxton, the New Christy Minstrels, and, finally, Bob Dylan. I've been performing in coffeehouses, at colleges, and in concert halls since I was in high school.